Hmm really not sure what to put here, I love my friends, and I can have a bad temper at times. And depression and what not, but hey everyone stuck with me so I thank you all for that. I draw stuff, maybe do requests, I dunno you can look through my gallery. I tried to clean it up ;; but oh well.

Elfen lied inspires a lot of my vent art work.

So please just try your best to deal with my outbursts, It's not so much that I am angry, that it is I am sad. But hey who doesn't have issues?


Fact. 99.9 Percent of the time the females I draw are damaged in some way. Living in a fantasy of that perfect man that will never come.

NOTE TO EVERYONE WHO COMMISIONS AND OR REQUESTS SOMETHING FROM ME YOU BETTER SAVE IT TO YOUR OWN COMPUTER RIGHT AWAY, THERE IS NOT A 100% IT WILL BE IN MY GALLERY

current feeling-



You Scored as Mariko
The ultimate killing machine, you could even kill Lucy, if they let you. Your whole life was spent locked up after your mother died, and you were just barely kept alive. You love to kill, but your not evil, killing to you is more like a child ripping the wings off an insect.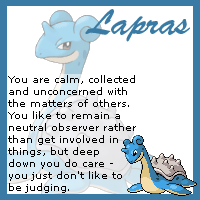 You are Diva,
You are childish and sometimes cruel. But if you want something you will do everything in your power to get it. You act as if you don`t care about anything but yourself but secretly you care about those closest to you like family.

You are Sachiko Shinozaki



You can be considered the most dangerous ghost out of everyone in Heavenly Host, unlike the other ghost children you were killed by the principal of Heavenly Host, who strangled you to death after you witnessed the death of your mother. You like to kill the people who end up in your school in various, torturous ways, you used to do this because you believed it would keep your mother company but now you just kill for your own amusement.